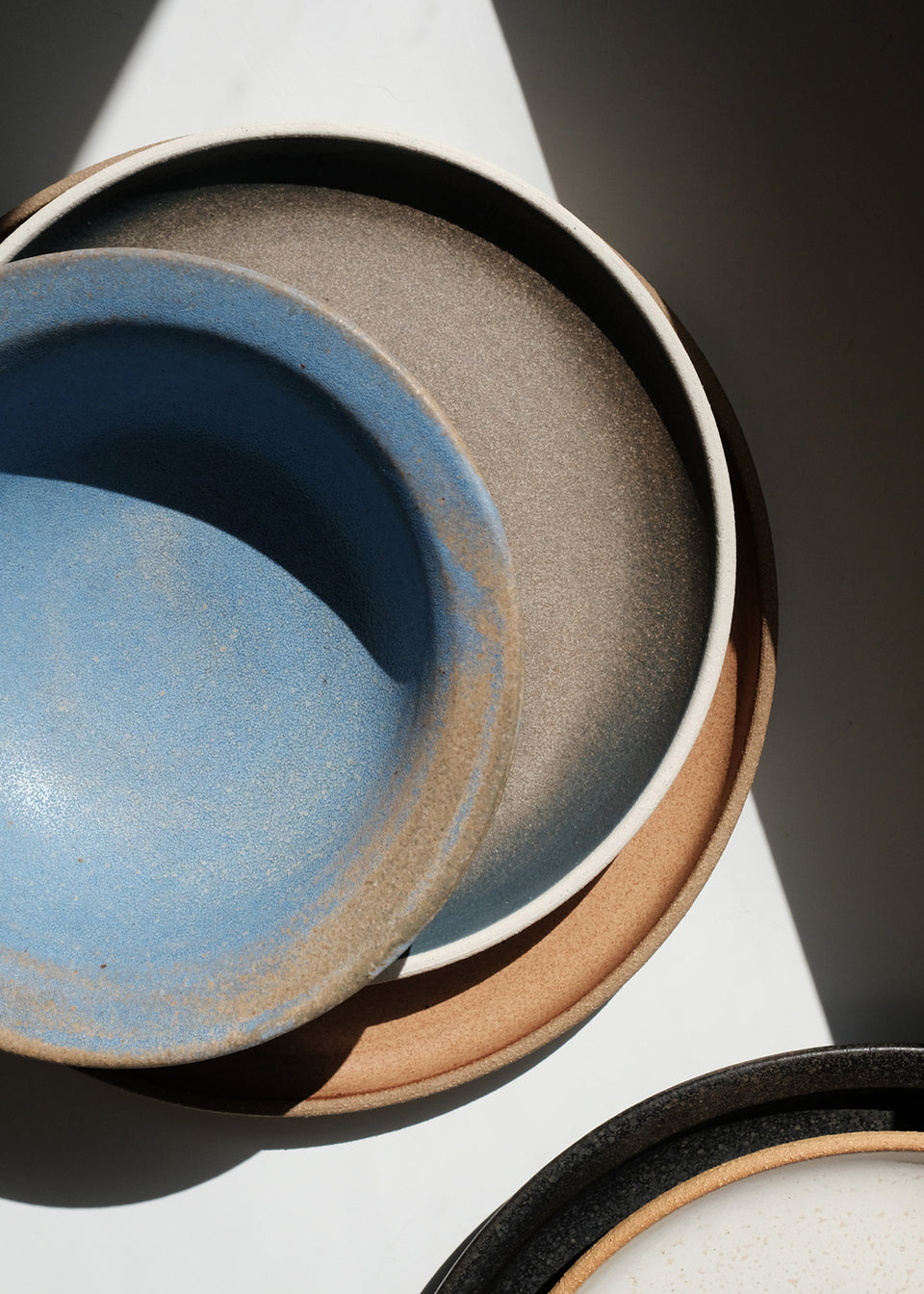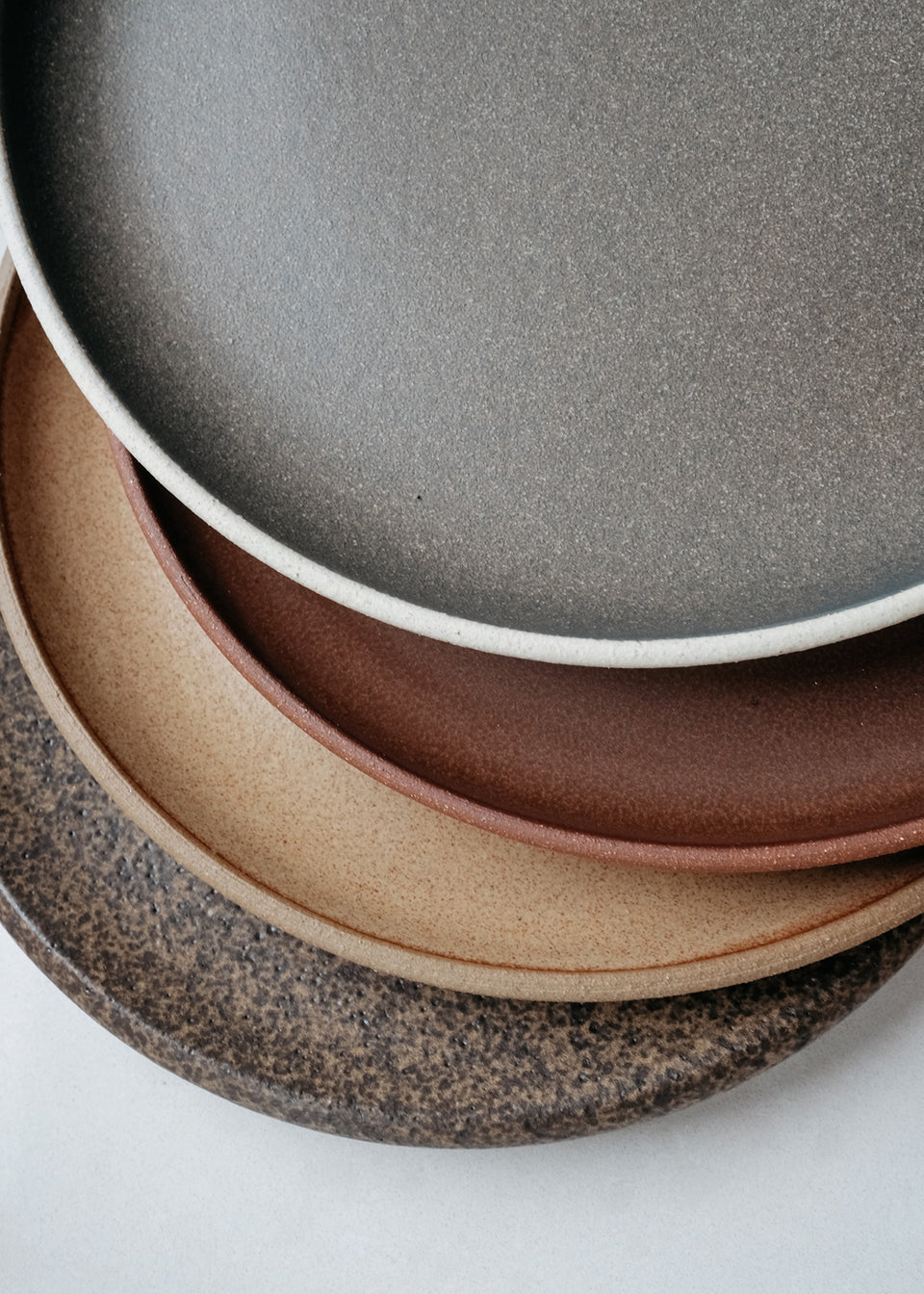 Everyday in Midnight Mirage
A sandstorm of copper and white creates a haze over a backdrop of dark cyan – a des(s)ert oasis inside a rim of white clay.
The nature of this glaze makes it so that each plate and bowl has a broad range of variation and will slightly differ from each other. 
Everyday Line
Made to highlight the clay used to throw it, this line is only glazed on the inside. The outside is left coarse and raw, just a few steps removed from the earth it was dug from. Comes in 3 sizes: Lunch, Dinner and Everything Bowl.
Details
Lunch Plate 8"
Dinner Plate 10"
Everything Bowl 8.5" x 2"
Microwave & Dishwasher Safe. Product Care
Info & Store Policy
All items are hand thrown on the wheel by Lindsey. Due to its hand-crafted nature, the unique piece you receive may differ slightly from what's pictured. More Info