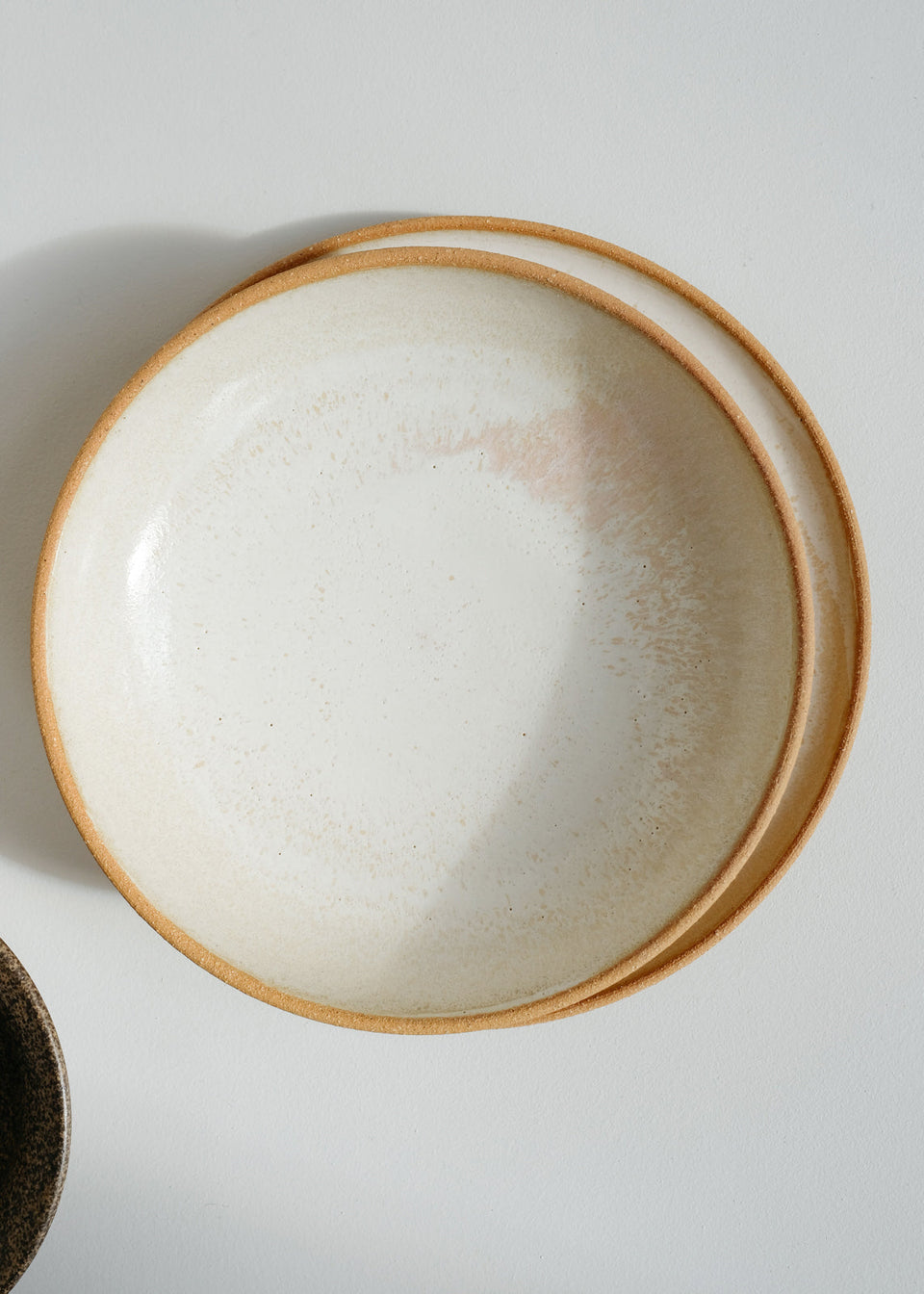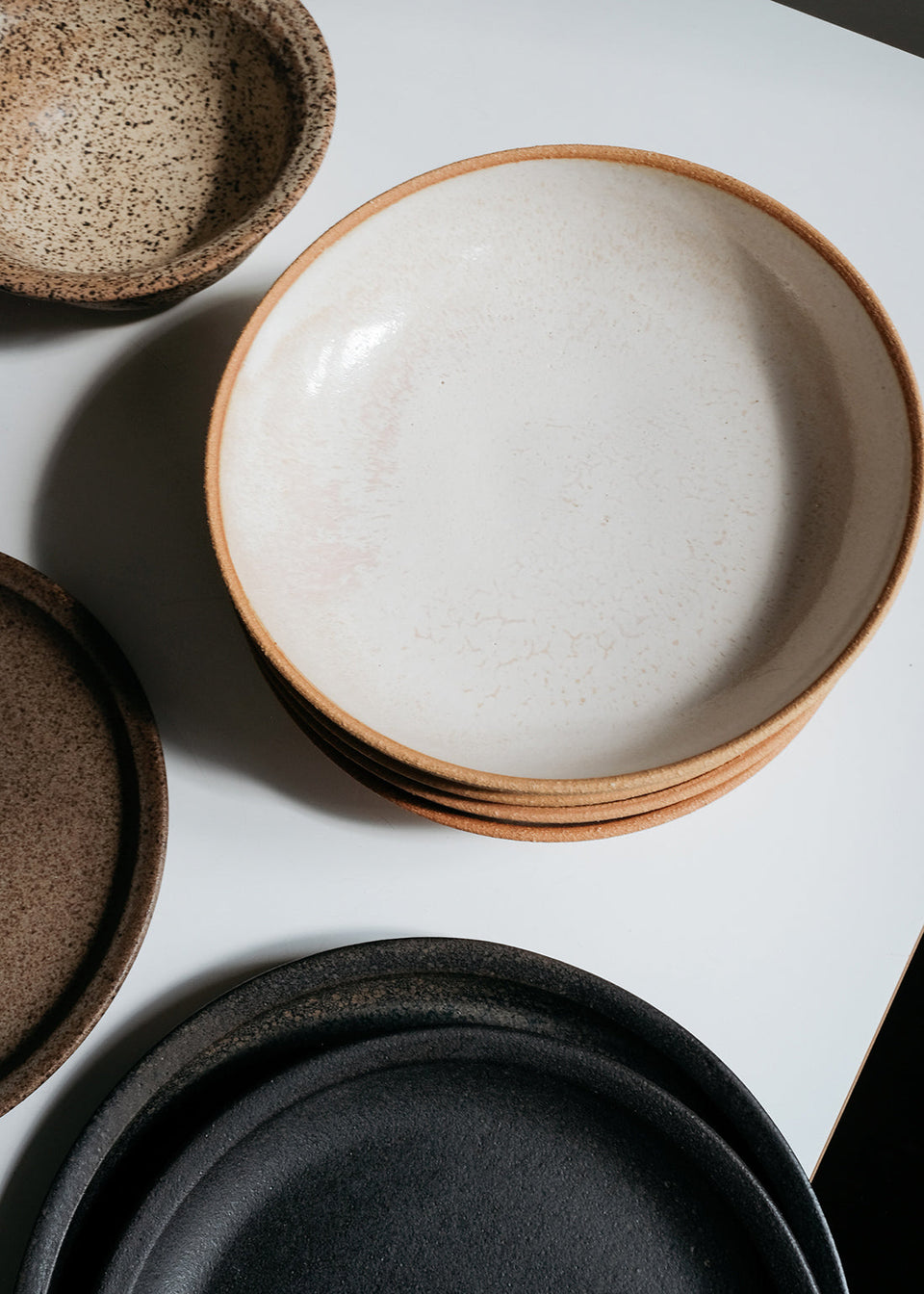 Everything Bowl in Marshmallow Fluff
This coarse, bright terracotta colored clay is iced in a glossy white glaze layered on top of a blush pink that pokes through in speckles, crackles and swoops. A fun "neutral" that has enough variation to work on its own, but also pairs well with other colors.
Everyday Line
Made to highlight the clay used to throw it, this line is only glazed on the inside. The outside is left coarse and raw, just a few steps removed from the earth it was dug from. 
Details
Info & Store Policy
All items are hand thrown on the wheel by Lindsey. Due to its hand-crafted nature, the unique piece you receive may differ slightly from what's pictured. More Info