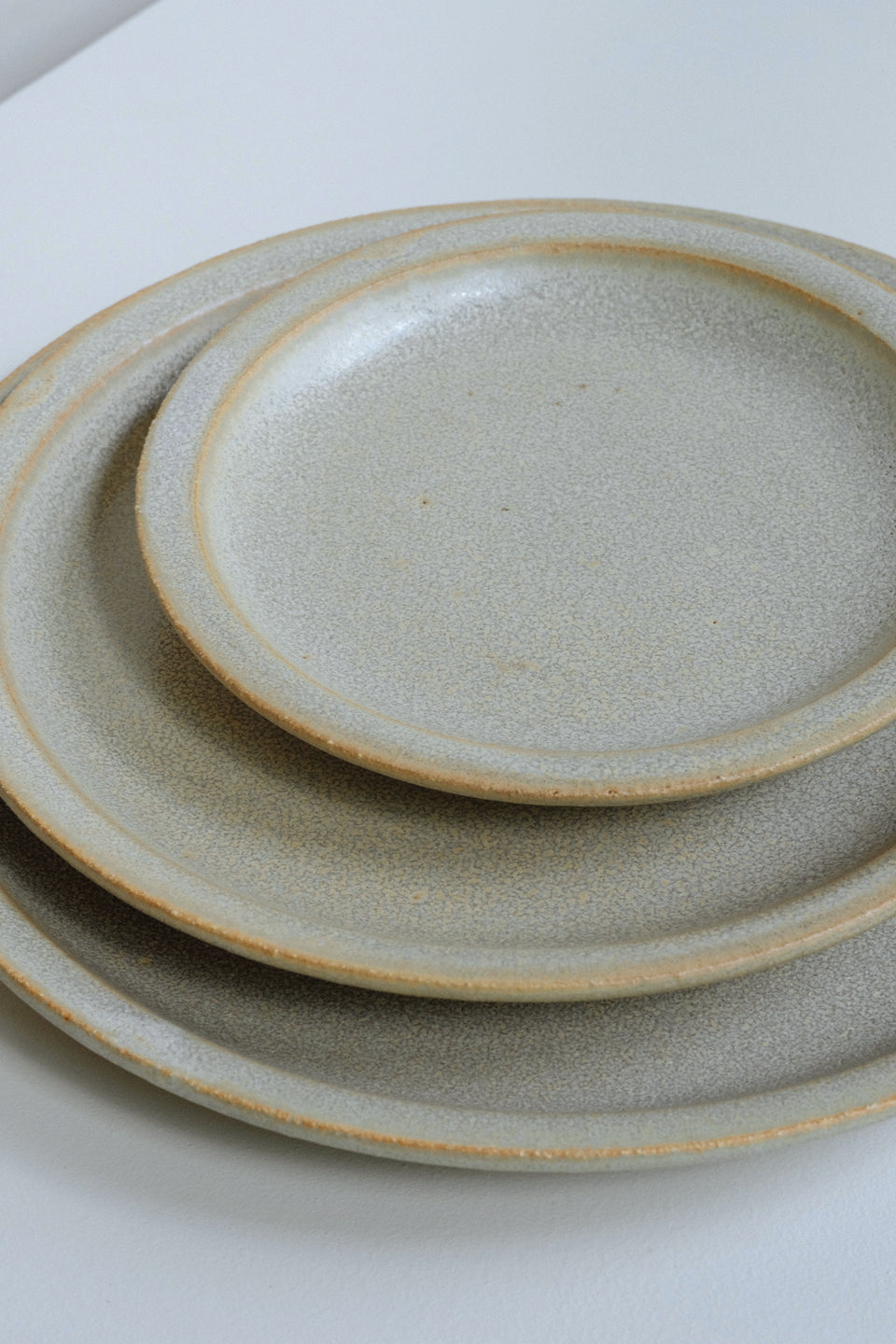 Cena Plates in Sun Daze
Like any couple with some single friends, we have been wanting to set up the Cena plate and the Sun Daze glaze on a blind date foooorever. Needless to say things got hot in the kiln. Here they are, one atop the other in a match made in heaven. Together they are easy, breezy, fun, and will undoubtedly stand the test of time. 

Cena Line
Our take on the classic dinnerware plate and a great backdrop for your home cooked meal (or take-out). It has enough depth to contain saucy dishes but is still slim and trim. It comes in three sizes: Dinner, Lunch and the very handy lil' Dessert plate (which may be the smallest, but we promise, you will find endless uses for it).
Details
Dessert Plate 6.5"
Lunch Plate 8.5"
Dinner Plate 10.5"
Microwave & Dishwasher Safe. Product Care
Info & Store Policy
All items are hand thrown on the wheel by Lindsey. Due to its hand-crafted nature, the unique piece you receive may differ slightly from what's pictured. More Info